High Quality Dental Crowns & Restorative Dentistry Services in West Bloomfield, MI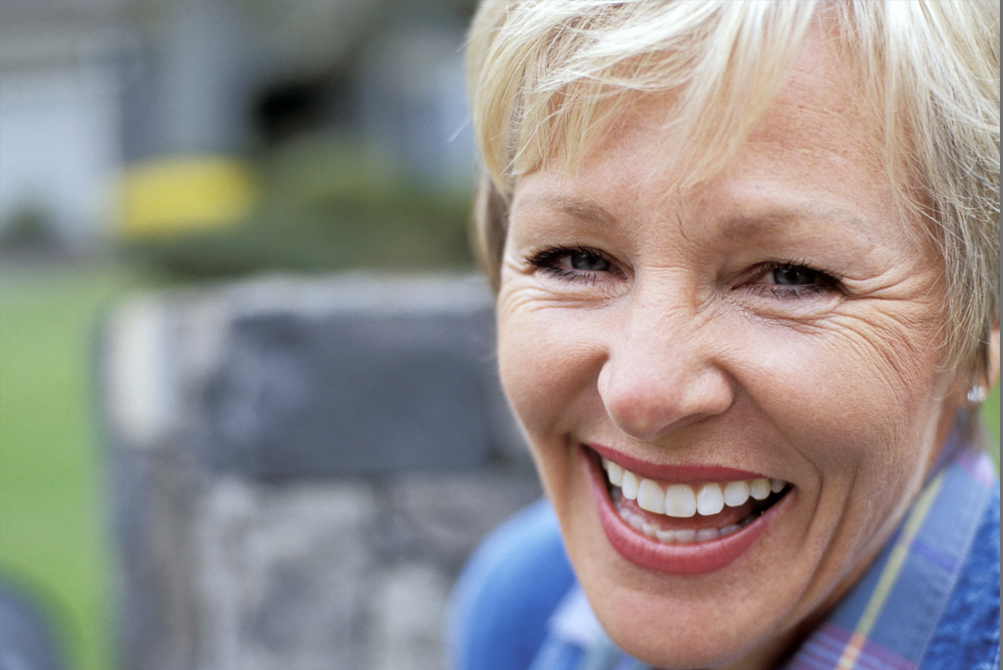 Dr. Mitchell Milan, D.D.S. specializes in restorative dentistry, including dental crowns, bridges, and dentures for those in the West Bloomfield area. As you grow older, your crowns and other applications may no longer fit properly. As a result, they may need to be replaced. Over time, the density of your jawbone can diminish, changing your dental alignment and bite. However, cosmetic and restorative dentistry can be used to renovate your smile. One of the most versatile and protective dental applications used to transform a tooth is the dental crown.
When a bite needs to be restored with new dental restorations, this is called restorative dentistry. It often combines with cosmetic dentistry to achieve both a healthy and great looking smile. Dr. Milan takes his time and thoroughly analyzes his patients' overall dental health and function. Since opening Birmingham Center for Cosmetic Dentistry, Dr. Milan has performed over 30,000 all porcelain restorations in addition to other creative, state-of-the-art approaches to esthetic smile enhancement.
About Our Practice
Our cosmetic dentistry practice is located in downtown Birmingham, Michigan, in the 555 Building on South Old Woodward. We are on the seventh floor in suite 701. The office has state of the art, high-tech equipment in a clean and comfortable atmosphere. Quality and comfortable care are of the utmost importance for Dr. Milan, our cosmetic dentist, and his experienced staff at the Birmingham Center for Cosmetic Dentistry.
Highest Quality Dental Crowns Available in the West Bloomfield Area
What is a dental crown?

A dental crown is a cap or covering that encircles the entire natural crown of a tooth---the portion that seen is above the gum line. A crown is often used in dental restorations and is considered a permanent application. However, it may need to be replaced if it becomes damaged or unattractive.
Damage can occur from biting down on a hard substance, such as ice or hard candy. However, it can also develop due to other factors, such as bruxism, which is the nightly, inadvertent grinding of the teeth.
Crowns that initially seemed attractive can become increasingly unsightly over time. As the gum line recedes with age, the border of the crown may become more apparent, especially for crowns made of materials other than all-porcelain.
Natural-Looking Dental Crowns
In order for a crown to serve cosmetically and restoratively, not only must it adequately protect a tooth from damage, but it must also blend seamlessly with the other teeth in your mouth. There are many different materials from which dental crowns can be made, such as metal alloy, gold, resin, porcelain, and porcelain-over-metal. All of these materials protect the underlying tooth. However, the most natural-looking crowns are made of all-porcelain.
Porcelain has a natural translucency that mimics the sheen of tooth enamel. In addition, it can be colored to match your other teeth. The material can also be crafted to the exact contours that will fit your mouth and bite.

Even though porcelain-over-metal crowns display many of the same characteristics as all-porcelain crowns, they still have a dark border near the gum line that distinguishes them from your natural teeth.
All-Porcelain Crowns
If you ever had the notion that dental crowns are conspicuous and unattractive, then you've never noticed a beautifully crafted all-porcelain crown. Compared to older porcelain fused to metal crowns, all-porcelain crowns have a natural appearance in terms of color and contour. When done properly, crowns should be extremely difficult to distinguish from natural teeth. With all-porcelain crowns, no dark lines are apparent at the gum line. Our office commonly replaces unsightly crowns with beautiful new porcelain crowns.
Replacing Old Crowns
Although an old, unsightly crown may be covering a tooth that has been damaged by trauma or decay, the cap does not have to remain in place indefinitely. It can be replaced by a beautiful, new, all-porcelain crown.
Before a new all-porcelain crown can be placed, the old crown must be removed, and the state of the underlying tooth must be assessed. In addition, a bit of the tooth material will be removed as the tooth is re-sculpted for the new crown. Nevertheless, the sculpting process is quick and painless.
Once the sculpting is complete, an impression or mold of your teeth is prepared. This mold is forwarded to a dental laboratory to serve as a guide for your custom, all-porcelain crown. After a couple of weeks, the newly prepared crown is sent back to the dental office for placement. In the interim, you are fitted with a temporary resin crown to ensure that your tooth stays protected until the new crown is installed.
CEREC® One-Visit Crowns in West Bloomfield, MI
If a couple of weeks seems too long to wait for your dental restorations, CEREC® CAD/CAM technology can be used to create your crown in a single visit. This technology uses digital imaging and a computerized milling machine to fabricate the crown onsite. No dental impressions or temporary crowns are needed during the restorative process.
The restoration is metal-free, and the high-grade ceramic material is compatible with the natural tissue found in your mouth. The strong, tooth-colored ceramic materials of CEREC restore your teeth to their natural strength, beauty, and function, and closely match the composition of your natural tooth structure. Birmingham Center for Cosmetic Dentistry has been utilizing the CEREC® 3D CAD/CAM system for over 8 years.
Patient Reviews:
"Dr. Milan has changed my life! My teeth and my smile have always been a sore subject for me. I never wanted to smile. I finally decided to do something about it. I asked friends and co-workers who to go to for a full mouth rehabilitation. Dr. Milan's name kept coming up. After meeting him and his staff I knew I was in the right place and I did not need to go anywhere else. The process was made easy as Dr. Milan explained and showed me everything that needed to be done. He sat down and answered all my questions and never minded taking lots of extra time with me. He was very gentle and caring and made me feel very comfortable. My teeth are so beautiful! I smile all the time. This has truly changed my life. Thank you Dr. Milan!" Juliana K., Business Owner
"For the past ten years, I have been tolerating the crowns on my four front teeth. They were good for their day and did their job, but I could always tell that they were crowns. I never thought that I would have front teeth (and a smile) that I could actually be proud of. How wrong I was! My new crowns are better than I could have possibly imagined. I am unable to tell that they are not the real thing. Thank you Dr. Milan. Your work was first rate. I could not be happier with the outcome." Alistair B., Information Technology Sales Rep.